Thunderbolt at NJMP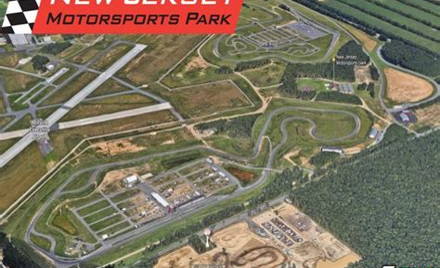 PCA - Northern New Jersey - Drivers Education
Friday, May 26 — Saturday, May 27, 2023
Thunderbolt Raceway
,
Millville

,

NJ
Registration closed May 12, 2023 11:59 PM at 2023-05-12T20:59:00-0700 Registration ends May 12, 2023 11:59 PM at 2023-05-12T20:59:00-0700 Registration opens March 31, 2023 8:00 PM at 2023-03-31T17:00:00-0700 Registration runs from March 31, 2023 8:00 PM to May 12, 2023 11:59 PM
Join NNJR (the largest and longest-running PCA High Performance Driver Education program in North America) for two great days at the Thunderbolt circuit at New Jersey Motorsports Park. It is an excellent facility and a great venue. The two full days are open to all driving enthusiasts and marques except open-wheeled cars. Non-PCA welcome.
This event is currently planned to be an instructed event to include all student groups.
All attendees will be required to follow applicable Federal, State, and Local Government CDC COVID 19 guidelines which may include but not limited to the use of hand sanitizer, wearing of masks and sanitation procedures. Additional requirements and information regarding these compliance policies will be announced [and made available on the NNJR website]
The track fees for this venue increased significantly as compared to past years. We have a reputation for running great events at a fair price, but we had no choice but to increase the entry fees accordingly. As well, for all participants safety, NNJR has contracted for the highest level of EMT/ambulance support, which is a significant expense. Not all organizations provide this higher level of coverage.
No refunds will be granted after May 12. No event credits will be issued after May 18. .No partial (one day) registrations will be accepted for the core event.
We will conduct a "Track Tour" on Saturday May 28, starting at ~11:00 a.m. This is to give potential new DE drivers a "taste" of driving laps on the track led by an instructor at no more than highway speeds, helmets are not required. If you are interested you will need to create a MotorsportReg account (go back to main page and click on "Create an Account") and return to this page and register.
STUDENTS: Groups (Green, Yellow and Blue) are kept artificially low in number to ensure we have sufficient instructors. You may be initially waitlisted, but sign up anyway. Students will be accepted as instructors sign up. Do not sign up for another group just to avoid being waitlisted, you will be sent to the back of the line. If history holds true, anyone who signs up on the first day registration opens eventually gets accepted.
If you are wait-listed, please check your status frequently, as the Registrar will move you off of the wait list as spots open up. With few exceptions, everyone who registers on Day 1 eventually gets accepted, just be patient.
If you haven't already opted in to receive event text messages from NNJR, please consider doing so at the end of the registration application. Note that in contrast to many organizations, our only use of this service is to send critical communications at the track e.g., schedule changes. The PA cannot always be heard in the paddock. You can opt out at any time.
Track website: http://www.njmp.com/ For garage rentals or lodging, please contact NJMP directly.
Additional general information on NNJR's Driver Education program can be found on our web site: . NNJR Driver Ed Home
For event questions please contact , Track Chair. Thom Calabro Email: trackchair@nnjr-pca.com
For registration questions contact Craig Mahon, Registrar, Email: trackregistrar@nnjr-pca.com