Sept 24 Pocono PCA Autocross
PCA - Northern New Jersey - Events
Saturday, September 24, 2022
Pocono Raceway
,
Long Pond

,

PA
Registration closed September 23, 2022 9:15 AM at 2022-09-23T06:15:00-0700 Registration ends September 23, 2022 9:15 AM at 2022-09-23T06:15:00-0700 Registration opens July 9, 2022 12:00 AM at 2022-07-08T21:00:00-0700 Registration runs from July 9, 2022 12:00 AM to September 23, 2022 9:15 AM
Welcome Autocrossers!
Join us for a great day at world famous Pocono Raceway.
Welcome, Audi Club of New Jersey!
We are happy to welcome ACNJ to our autocross family and look forward to seeing you at the event!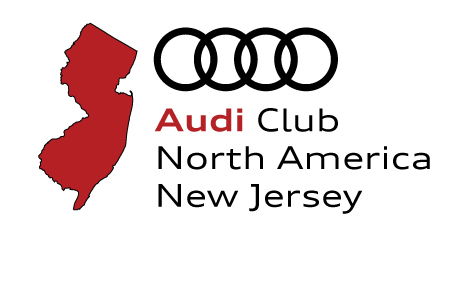 This event will be a one day event on the 'East" course (infield).
Memberships with NNJR-PCA, RTR-PCA, and Central PA PCA (and all regions) will all be honored for this event. All autocrossers are welcome!
We will support PCA classes and SCCA PAX at this event. All SCCA class cars run in X Class with a PAX modifier.
It is important that you class your car properly. Classes allow fair competition and "PAXes" work like golf handicaps. The classing document is linked below. Find your car and pay close attention to modifications which determine if you are in Stock (what it sounds like), Production or Modified.
If you prefer, select "FUN" (which is non-competitive). However its much more fun to get a real class, real times and adjusted PAX times that you can compare. And maybe win your class :-)
PCA FUN Class No points
S01/P01 All 356/944/928/968/911/Turbo (1984-1995), Boxster base (1997-2004), all Cayenne, Macan, and Panamera (except Turbo)
S02/P02 911 base (1995-2012), 911 S (1999-2009), Boxster S (2000-2004), Boxster/Cayman base (2005-2016), all Turbo Cayenne, Macan, and Panamera
S03/P03 911 Turbo (1995-2005), 911 S/GTS (2009-2012), 911 base (2012.5-2018), Boxster/Cayman S/GTS/(2005-2016)
S04/P04 911 Turbo/Turbo S (2006-current), 911 S (2012.5-2018), 911 GTS (2012.5-2019), 992 Base, 718 Base, 2011-2012 Spyder, Cayman R
S05/P05 All 718 Cayman S/Boxster S/GTS (2017-current) and 992 S, Boxster Spyder/GT4 (2016-current) All GT2, GT3, NOC
I01 All Porsches with Improved category modifications as listed in the current PCRs
M01 All Porsches with Modified category modifications as listed
Information on Modifications and Classing is here 2022 Classes Part 2.pdf along with a link to the complete Parade Competition Rules (PCRs) for 2022.
This event is operated by and run under the rules of NNJR-Porsche Club of America.
We will allow limited instruction / instructional rides. No passengers without approval. If there are two people in a car, one MUST be an approved PCA AutoX Instructor
Please note that we will limit registrations to ~80 entrants.
Format is TBD, either 2 heats split morning/afternoon or 3 single heats.
We expect between 6-9 runs total; depending on weather, attendance and technical success :-)
Please read all information and download and read all linked forms.
On-site sign-in Tent/Event opens at 7:45 AM.
We will set a course that creates a challenging and safe autocross environment.
If you have questions about autocross, what is required, or a typical day, please go to our website, including the documents/download page which has TONS of information.
Also, search for information on other websites. I really like what Potomac PCA (Founders Region) has done here.
And from SCCA, Perry Aidelbaum's great website on everything autocross in the Northeast US
and the NNJR-SCCA Solo Page
Autocross is also a great venue to learn how to drive your car and learn - car control, proper braking techniques, how to calculate the proper line, and how your car handles at the limit (or beyond), all in a safe environment. We will have instructors available to coach novices -- but we will limit this activity. (Be sure to talk to think about what you want to learn.)
It's also a great & FUN way to learn your car's true potential, and have a fun day with your friends - even if you are not a "competitive" autocrosser.
But don't be surprised if the friendly competition grows on you :-)
PCA members and Audi Club New Jersey members with current Membership # pay reduced entry fee of $90. Non PCA/Audi pay $100. Thank you to all our PCA and Non PCA Autocross friends for registering!
There is no on-site registration.
This event runs rain or shine. Weather is not a legitimate reason to cancel.
If you do not want to deal with the complexities of classing your car, simply select "FUN" - you will still receive your times, but you will not be competing with others in a class.
If you do not know your class, documents are available on the PCA and SCCA websites
SCCA and PCA Classing Notes
We will run all SCCA classed cars in "X" Class. SCCA PAX modifiers will also be used to level the field.
If you do not know your class, please go here:
Event Schedule
7:30 - Arrive
8:00 to 9:00 - Registration
8:15 - Course Open for Walking
8:15 to 9:00 - Tech Inspection
9:00 - Novice Course Walk (optional)
9:15 - Course Closed for Walking
9:20 - Mandatory Drivers' Meeting
9:45 - First car off
Registration will be limited to approx. 80 entrants