Lime Rock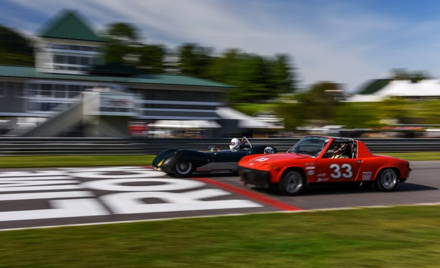 PCA - Northern New Jersey - Drivers Education
Monday, Jun 26 — Tuesday, Jun 27, 2023
Lime Rock Park
,
Lakeville

,

CT
Registration closed June 12, 2023 11:59 PM at 2023-06-12T20:59:00-0700 Registration ends June 12, 2023 11:59 PM at 2023-06-12T20:59:00-0700 Registration opens May 1, 2023 8:00 PM at 2023-05-01T17:00:00-0700 Registration runs from May 1, 2023 8:00 PM to June 12, 2023 11:59 PM
This event is planned to be an instructed event, with all student groups. With a Mon/Tues format, you can drive up on Sunday and be home Tuesday evening.
Come drive at our only visit to historic Lime Rock this year! NNJR-PCA has the longest running and largest HPDE program in North America- this is our 53nd year of "Safe, Serious, Fun" (and also our 53nd consecutive year at Lime Rock).
This event is open to all driving enthusiasts and marques except open-wheeled cars. Non-PCA welcome
This event is a full day on Monday and a full day on Tuesday, all groups. This is one of the few 2-day events at Lime Rock that does not share with anyone. It promises to be a great event. Note that while we strive to maintain competitive and fair pricing, the rental rate has increased so we were forced to make fee increases. But also note that for all events this year, we will provide the highest tier of ambulance/EMT coverage.
You will need a MotorsportReg account to register. If you don't have one, you can create one at any time. Just go back to the previous main page and click on the "Create Account" tab above the event list. Then come back here to register. No refunds will be granted after June 12; no event credits in MSR will be issued after June 19.

Solo Drivers (White, Black, Red): $525
Instructed Drivers: (Green, Yellow, Blue): $545
Instructors: $265
Do not register for another group if your initial group/registration is wait-listed. For students, we want to make sure we have enough instructors before letting everyone in. The earlier you sign up, the better chance you have. With few exceptions, everyone who registers on Day 1 eventually gets accepted, just be patient.
If you are wait-listed, please check your status frequently, as the Registrar will move you off of the wait list as spots open up. This is especially true for instructed groups as we can add additional students after additional instructors register.
Tuesday afternoon has the potential to add some unmuffled cars if we get enough to cover the additional expense, and if there is room in the run groups. THIS WILL NOT TAKE AWAY RUN TIME FROM ANY OF THE REGULAR PARTICIPANTS. If you might be interested, send a note to Thom and me; contact info is below.
If you haven't already opted in to receive event text messages from NNJR, please consider doing so at the end of the registration application. Note that in contrast to many organizations, our only use of this service is to send critical communications at the track e.g., schedule changes. The PA cannot always be heard in the paddock. You can opt out at any time.
Track website: http://www.limerock.com/
Additional general information on NNJR's Driver Education program can be found on our web site: . NNJR Driver Ed Home
For event questions please contact , Track Chair. Thom Calabro Email: trackchair@nnjr-pca.com
For registration questions contact Craig Mahon, Registrar, Email: trackregistrar@nnjr-pca.com