August 2nd Pocono Autocross - NNJR, RTR, CPA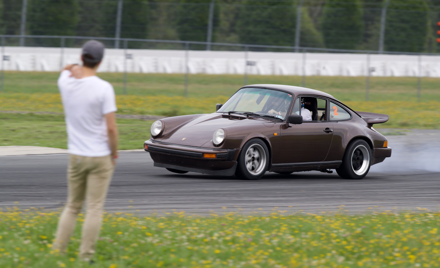 PCA - Northern New Jersey - Events
Sunday, August 2, 2020
Pocono Raceway
,
Long Pond

,

PA
Registration closed July 30, 2020 11:59 PM on July 30, 2020 11:59 PM EDT Registration ends July 30, 2020 11:59 PM on July 30, 2020 11:59 PM EDT Registration opens July 7, 2020 7:00 AM on July 7, 2020 7:00 AM EDT Registration runs from July 7, 2020 7:00 AM to July 30, 2020 11:59 PM

Welcome Autocrossers! 
Join us for a great day at world famous Pocono Raceway. 
This event will be a one day event on the 'East" course (infield) on Sunday, August 2nd, 2020!
Memberships with NNJR-PCA, RTR-PCA, and Central PA PCA will all be honored for this event.  All autocrossers from all clubs are welcome!
We will support PCA classes and SCCA PAX at this event.
It is important that you class your car properly. Classes allow fair competition and "PAXes" work like golf handicaps. The classing document is linked below. Find your car and pay close attention to modifications which determine if you are in Stock (what it sounds like), Production or Modified.
At worst, select "FUN" (which is non-competitive). However its much more fun to get a real class, real times and adjusted PAX times that you can compare. And maybe win your class :-)
This event is operated by and run under the rules of NNJR-Porsche Club of America. 
Note that there will be significant changes in operations due to COVID social distancing practices:
1. One person per car. Period.  Sorry, but we can not allow instructors or riders at this event.
2. There will be an enhanced rookie/novice meeting and possible parade laps in lieu of instruction for rookies.
3. Paddocking must be more than 6 feet apart.  Please don't make us police you.
4. Masks must be worn whenever you are in proximity of others.
5. e-waiver must be signed in advance
6. We may operate a zoom drivers meeting in advance (watch your email)
7.  There will be no loaner helmets at this event. 
Please note that we will restrict registrations to ~80 entrants.
Format is TBD.
We expect between 6-9 runs total; depending on weather, attendance and technical success :-)
Please read all information and download and read all linked forms.
On-site sign-in Tent/Event opens at 7:45 AM.
We will set a course that creates a challenging and safe autocross environment.
If you have questions about autocross, what is required, or a typical day, please go to our website, including the documents/download page which has TONS of information.
http://nnjr-pca.com/autocross/
Autocross is also a great venue to learn how to drive your car and learn - car control, proper braking techniques, how to calculate the proper line, and how your car handles at the limit (or beyond), all in a safe environment.  We will have instructors available to coach you.  (Be sure to talk to your instructor about what you want to learn.)
It's also a great & FUN way to learn your car's true potential, and have a fun day with your friends - even if you are not a "competitive" autocrosser.
But don't be surprised if the friendly competition grows on you :-)
All Drivers pay the same rate for this event.  Thank you to our PCA and Non PCA Autocross Friends!
There is no on-site registration.
This event runs rain or shine.
If you do not want to deal with the complexities of classing your car, simply select "FUN" - you will still receive your times, but you will not be competing with others in a class.
If you do not know your class, documents are available on the PCA and SCCA websites
SCCA Classing Notes
We will run all SCCA classed cars in "X" Class.  SCCA PAX modifiers will also be used to level the field.
If you do not know your class, please go here:
Event Schedule
7:30 - Arrive
8:00 to 9:00 - Registration
8:15 - Course Open for Walking - MAINTAIN DISTANCE! NO CLUMPS!
8:15 to 9:00 - Tech Inspection
9:00 - Novice Course Walk
9:15 - Course Closed for Walking
9:20 - Mandatory Drivers' Meeting
9:45 - First car off
Registration will be limited to 80 entrants